Welcome to the home of Cutter
News
We are excited to announce that Cutter has entered into a partnership with a company called Rodo.
Rodo are a very experienced and well resourced distribution team based in Manchester.
We have been working with them for some time, so we know that our combined talents will not only mean better service for our customers, but also a 'turbo charged' approach to developing new products.
Some elements of the partnership, website handling for example, are in the process of transferring from Cutter to Rodo. While this takes place we have had to shut down our online store temporarily. Sorry about that.
We will be back up and running again shortly, but in the meantime the gloves are available in all the usual stores.
Thanks for your patience during the handover.

The Cutter team



Have a look at this 30 second footage of the Cutter team using our Work Gloves & Chainsaw Gloves, while felling a dead Oak Tree.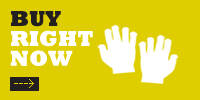 'For some time I have been wearing your gloves to work as they are awesome. My friend and I process logs for Devon Oak and she is always " borrowing " my gloves. I'm still wearing the pair I bought in October'
Nicky, Devon
'We have been using your gloves for a few years. We are hot air balloonists and find them perfect for our needs for comfort and safety. One pair will last us a season'
Chris, Balloonist, Somerset
I have tried the strimmer & trimmer, chainsaw and general hardware gloves and all three pairs were fantastic. As a tree surgeon I do put my gloves through a lot of abuse and believe me all three pairs could take it, I particularly liked the strimmer & trimmer gloves as they did "what it said on the tin so to speak." Fantastic price and definitely will be using again.
Paul, Paul's Tree Services, Suffolk.
'Sales seem to be increaseing. We have had great feedback on quality and practicality'
Agricentre. Wiltshire.
'By far the best Strim & Trim gloves on the market. I get them from Ernie Doe'
Tree Surgeon, Kent
'We all have the work gloves and I have the Pro Chain which is excellent. My gloves are still going strong after a year, which is exceptional'
D.A, Ranger Parklands & Venues
Also on sale at
Agricentre
BTS Group Ltd
Ernest Doe Ltd
F R Jones & Sons Ltd
Mole Avon ltd
Mole Valley Farmers
Northern Arb Supplies
Screwfix
The Safety Shack
Thurlow Nunn Standen
W. J. Green Ltd